More info
Personnalised Dog Biscuits Peanut
Personnalised dog biscuits, with your dog's name!  Full of crushed raw organic peanuts, rye flour and a touch of honey, this is one of our softer biscuits - great for pups, smaller breeds and older dogs. Maximum 16 characters. Delivered in a snazzy gift box.
Check out Frisbee enjoying a biscuit personnalised for his birthday: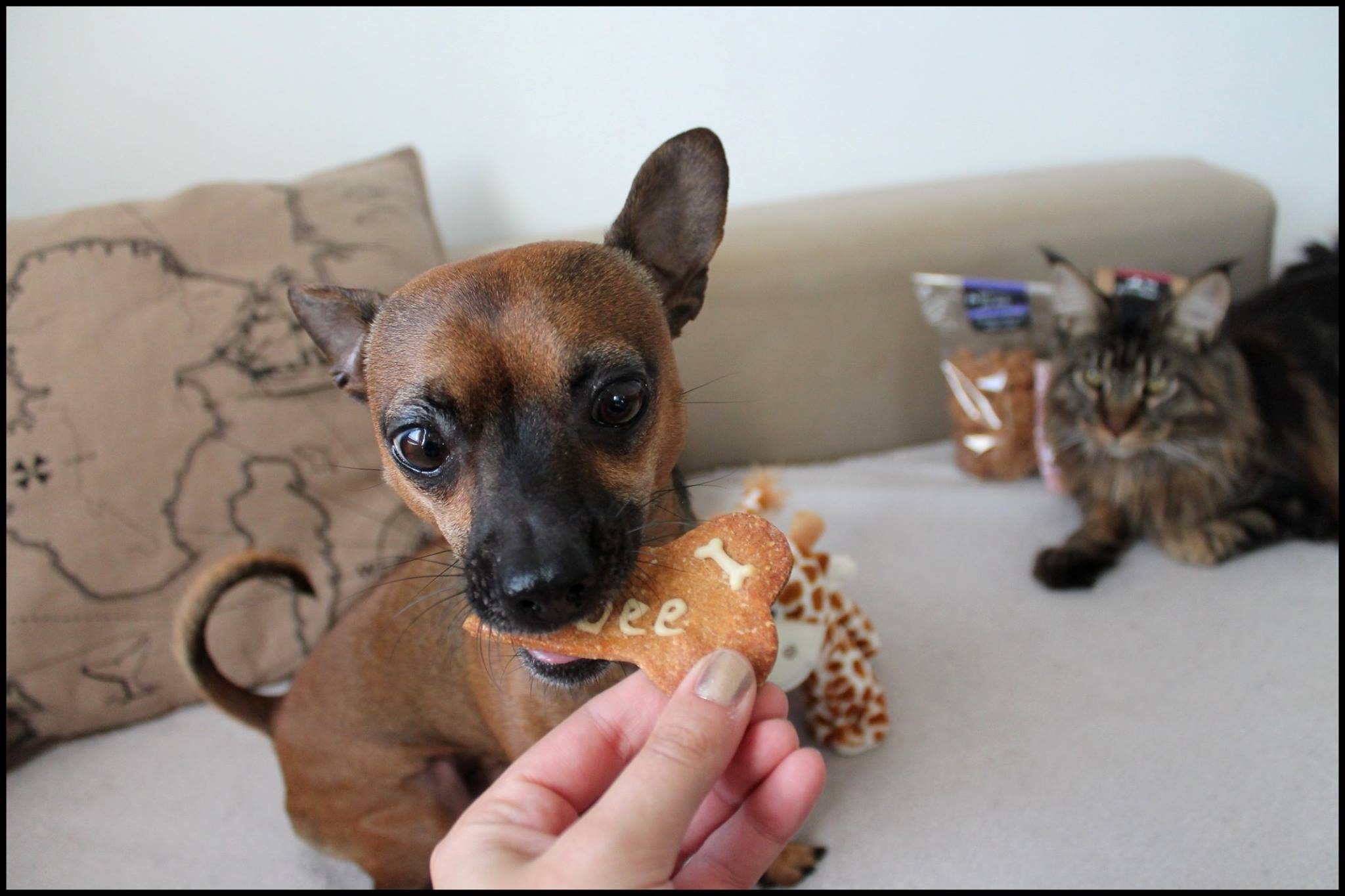 Happy Birthday Frisbee!!
Ingrédients - Peanut Butter
Crushed raw peanuts*, rye flour*, wheat flour*, oats*, free range eggs*, honey*, naturel yoghurt*
*Certified organic
Details
2 large personnalised bone shaped biscuits
Size of the biscuits : 13cm x 4/6cm
Use within 6 months.
Photo album Our clients