More info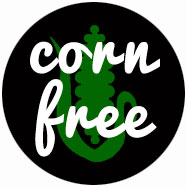 These irresistible crunchy biscuits for dogs from The Boulangerie pour Chiens are created using organic rice flour, parmesan, chicken stock and vegetables, without addition of fat, sugar or salts.
Organic biscuits for dogs, delicious Chicken Risotto flavour. Home-made in France for your furry friend.
Ingredients 100% natural and organic (non genetically modified) 
Gauranteed free of artificial flavours, colours and preservatives
No added salt, oil or sugar
Dry biscuits, without odeur (pocket frinedly!)
Ideal size for training : 1 to 1,5 cm

Ingredients
Whole rice flour*, parmesan cheese*, whole wheat flour*, chicken stock*, egg*, parsley*, garlic*
 *Certified organic

Capacity
140gr, presented in a recycled paper sachet
Size: 1 - 2 cm
Store for up to 6 months.
Client photos